Join us in welcoming our new Partners! Meet them below:
Justin Garton and Ford St. John
Justin and his business partner, Ford, are new to SVP Charlotte and both have an extensive background in volunteer work and are eager to leverage their professional experience in support of their community.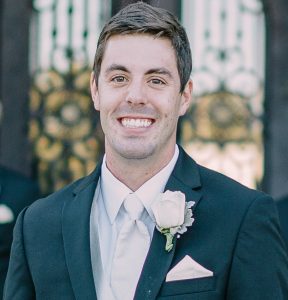 Ford St. John is currently employed as a business intelligence manager at Carolina CAT. He provides analytical support to various business units in the organization, including sales, product support, marketing, finance and asset management. Specifically, Ford provides risk assessment, optimization techniques, forecasting, business modeling and marketing analytics, among other quantitative-related support functions. Prior to joining Carolina CAT, Ford worked in real estate finance for Provident Funding and consulted for Hanesbrands Inc. on a sales and inventory modeling assignment. Ford holds a B.S. in Mathematical Business from Wake Forest University.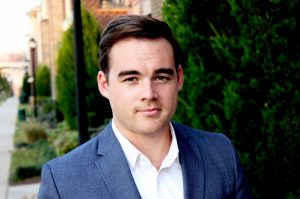 Justin is a graduate of the University of South Carolina Moore School of Business and has lived in Charlotte since 2013. He comes from a background of small business in both business brokerage and ownership. He and Ford are currently working on a project, "Joe's Doughs" in NoDa. Justin also works as a consultant for Dixon Hughes Goodman and holds a North Carolina Real Estate License.
Jodi and Chris Hummer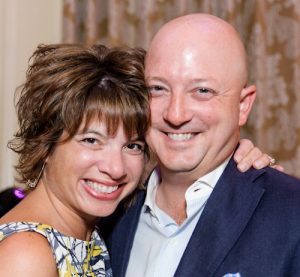 Jodi and Chris were both attracted to SVP because of the opportunity to make a better informed and more involved impact on Charlotte and the surrounding region. When learning about the group, they saw a way to do so much more than "write a check" like many of us do. Additionally, the chance to work together as a couple integrated with a highly dedicated, well-intentioned group that has similar goals just worked perfectly.  Both Jodi and Chris have had a passion and past involvement with the nonprofit sector and philanthropic initiatives. Jodi has volunteered with numerous organizations and as a professional coach, saw a great opportunity to offer support through a program like SVP. Chris is an executive with Carolinas Healthcare and saw SVP as a way to extend his reach to the community.  Their exposure to the power of SVP came through their involvement as coaches for SEED20. The program was just a taste of the greater impact they would make with SVP all year-round.
Patti and Mark Weber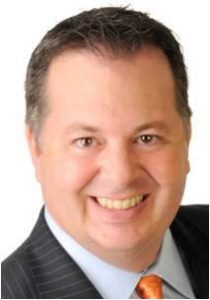 Mark is helping to lead a powerful movement in the fight against pancreatic cancer – the fourth leading cause of cancer death in the United States.  Mark serves as Media Relations Chair with the Charlotte, NC Affiliate of the Pancreatic Cancer Action Network. The Pancreatic Cancer Action Network is the national organization creating hope in a comprehensive way through research, patient support, community outreach and advocacy for a cure.  Additionally, Mark is an entrepreneur and business builder who co-founded a fast-growing and award-winning Inc. 5000 boutique consulting firm (DARTON GROUP) based in Charlotte. Despite launching the finance/accounting consultancy at the onset of the Great Recession in 2008, Mark proved to have the entrepreneurial chops to help build and lead a wildly successful company. Mark was named one of Charlotte's "Top 50 Entrepreneurs" by Business Leader Charlotte magazine.  Mark holds a bachelor's degree in business administration from the University of Wisconsin-Stevens Point. He is a graduate of the Harvard Business School Club of Charlotte's Management Development program and a participant in Leadership Charlotte's ENCOUNTER program.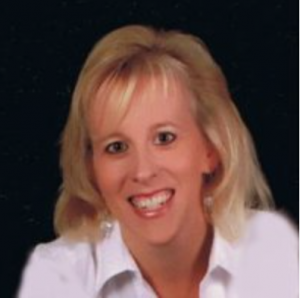 Patti is an instructor with Charlotte-Mecklenburg Schools which provides academic instruction, rigor and support each school day to more than 144,000 students in kindergarten through 12th grade in 168 schools throughout the cities and towns of Mecklenburg County. Patti is a third grade teacher at Providence Spring Elementary School which was ranked as the highest-performing public elementary school in 2015. In addition to public education, Patti's professional background includes diverse business experience with Fortune 500 companies in the consulting, technology and training fields. Patti served as a Project Manager/Project Leader/Consultant with Accenture where she specialized in implementing large-scale technology initiatives in the financial services industry. Additionally, Patti held a number of technology and training roles at the headquarters of global staffing leader Kelly Services. Patti is an active, and passionate, volunteer with the Charlotte Affiliate of the Pancreatic Cancer Action Network, the national organization creating hope in a comprehensive way through research, patient support, community outreach and advocacy for a cure. Patti holds a bachelor's degree in mathematics and computer information systems from the University of Wisconsin-Stevens Point. Additionally, she has taken graduate-level classes in elementary education at the University of North Carolina at Charlotte.