Youth Development Initiatives Inc. (YDI) seeks to maximize the potential in underprivileged, at-risk youth and the agencies that work with them by devising curriculum and training modules that establish effective guidance courses, after school and mentoring programs, and summer enrichment initiatives founded on research and widely recognized best practices. The YDI program and curriculum encourage students to stay in school, develop personal action plans, serve their community, and develop the job-readiness skills necessary to compete in an ever-changing, 21st Century global marketplace.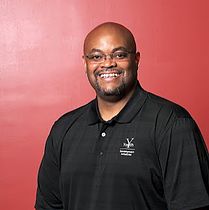 Darryl Bego, founder and president of Youth Development Initiatives, speaks on continuing to focus their impact in 2016 for students across the Mecklenburg and surrounding counties:
"In the last year, SVP has helped YDI undergo a critical process of internal analysis to assess our strengths and weaknesses and to more clearly define our mission and vision. YDI is looking forward in 2016 to further partner with SVP to implement the 'Ideal YDI Model' so that we operate in a manner that is as efficient and effective as possible to meet the urgent needs of our disadvantaged youth clients and their families."
Visit and learn more about Youth Development Initiatives, Inc. HERE.