When Sam Guzzie of Brand the Moth joined the 2019 class of SEED20, she shared that she was "honored to be a part of a class full of such amazing people working for the betterment of our society.  Getting to meet such inspiring people was the best part for me, let alone to be included among them."  Brand the Moth organizes volunteer mural projects that involve community members in the entire mural making process, to not only shine light on forgotten spaces but create cross community dialogue while placing ownership of public art into the hands of its neighbors.  Brand the Moth was awarded the SEED20 Coaches' Award in 2019 and used those winnings plus additional prize money to cover the entire paint order for its residency program, which created six murals throughout Charlotte this year.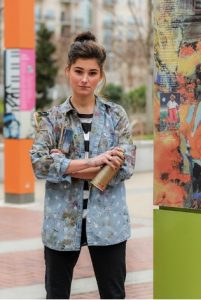 Brand the Moth is also an active partner with other SEED20 Alumni on several community projects.  This fall, Brand the Moth joined Honeywell, who relocated its HQ to Charlotte in November of 2018, and SEED20 alums Rebuilding Together of Greater Charlotte, Pop Up Produce, and SVP Investee Digi-Bridge to bring lasting improvements to Druid Hills Academy, a Title 1 Pre K-8 school in Charlotte's North End.  This initiative in Druid Hills will include several campus beautification projects, a full year of STEM programming, community murals by Brand the Moth, and a new school garden.  This project is part of a community service initiative with Honeywell Hometown Solutions and their corporate citizen initiative, which provided the funding and volunteers.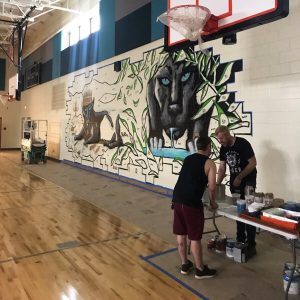 Brand the Moth is also partnering with fellow 2019 SEED20 Alumni Hope Vibes on the exterior design of the Hope Tank.  The Hope Tan, a mobile shower and laundry unit, has been a long-term goal of Hope Vibes.  with the winnings from their first place pitch at the 2019 All Employee Leadership Conference for Cardinal Innovations Healthcare, the organization has been able to make the mobile unit a reality.  Sam Guzzie will facilitate a Brand the Moth Community Art Day to install the winning #PaintTheTank design on the exterior of the Hope Tank.
At the start of the 2019 SEED20 process, Sam said, "I wanted to gain confidence in speaking to a group of people, have an opportunity to share the mission of Brand the Moth with more people in Charlotte, and hopefully fund more community mural projects."  Congratulations to Brand the Moth for achieving those dreams and more this year.  We can't wait to see what are in store for Brand the Moth and their community projects in 2020!
For more information about about Brand the Moth, visit their website.