Did you know that SVP has over 100 Partners in Charlotte and more than 3000 worldwide? New Partners are joining all the time! In 2014, 15 new Partners joined our work in Charlotte. Please join us in welcoming our first new Partners of 2015, Sarah and Allen Shifflet!
Sarah and Allen Shifflet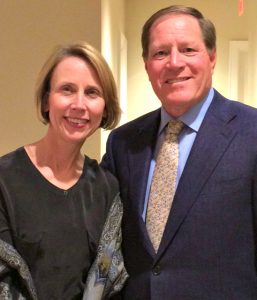 After many years of following the growth and impact of SVP, Allen and Sarah Shifflet joined in early 2015. They look forward to the opportunity for a deeper level of involvement in the community and to help develop innovative solutions.
Allen is a Managing Director at Bank of America Merrill Lynch in the Global Credit and Special Situations Group. After graduating from Haverford College, he earned his MBA from Harvard Business School.  Sarah has been active in the community on a variety of education and children's initiatives both as a volunteer, a member of the Women's Impact Fund and most recently on staff at the Council for Children's Rights (CFCR). Sarah's work at CFCR began with a focus on the Nurse Family Partnership program thanks to a grant from SVP. She currently serves on the Community Advisory Board for NFP in addition to several other community boards.   She graduated with a B.S. in Business Administration from UNC Chapel Hill.  The Shifflets are active in the life and ministry of First Presbyterian Church and have two adult children who live in the Northeast.